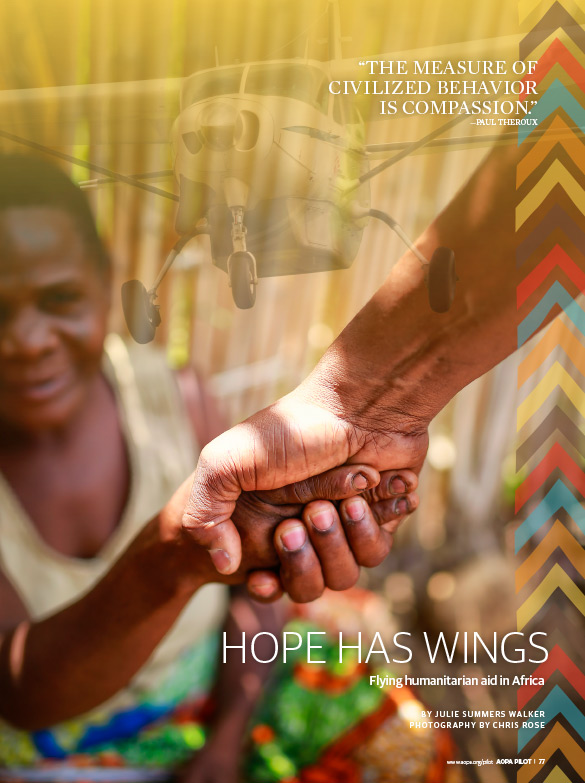 01 Oct

Hope has wings – Flying humanitarian aid in Africa

Jamming the throttle forward and dancing on the rudder pedals, Canadian pilot Joel Hensen powers the 1989 Cessna Caravan down the seven-percent incline of this grass strip in Boga Province, a volatile region in the southeast portion of the Democratic Republic of the Congo (DRC). The Caravan shudders with the effort and bounces erratically over the ruts and crevices of this remote runway, accelerating toward grass as tall as a man at the abrupt end of the 2,600-foot strip. And moments before the grass can envelop it, the Caravan is airborne, the airstrip falling away and the vista of Africa, its green undulating hills and wide open spaces, filling the windscreen.

We are flying over a garden of Eden—an intensely verdant space, which hides a serpent in its folds.

BY Julie Summers Walker
PHOTOGRAPHY BY Chris Rose

Click Here to get Adobe Acrobat Reader to view PDF Documents in this page.