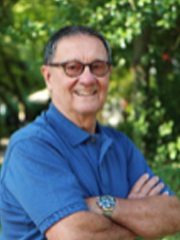 FRED GREGORY – CHAIRMAN
Fred Gregory is a seasoned executive with over 45 years of experience in the private, not-for-profit, public, and higher education sectors. His primary career focus has been in international humanitarian initiatives, working in complex humanitarian crises and developing successful long-term strategies for development challenges. In addition to headquarters executive leadership, he is well-versed in the daily operations of field programs including project management, financial management, personnel management, assessment, sub-grant management, program evaluation, and reporting. Fred has extensive experience representing organizations in complex environments, and has demonstrated experience in diverse geographic cultural and political setting including Southeast Asia, China/Korea, Peninsula, South Asia, Central Asia, East Africa and the Central American/Caribbean Basin. His people skills and problem solving skills are a strength that he brings to any environment. He has Masters of Science degree from University of Oregon, and a Bachelor of Science degree from Georgia Fox University.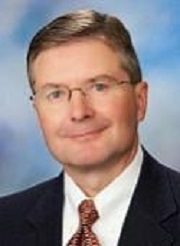 ROGER FRANKLIN – TREASURER
Roger Franklin is a Partner in the Atlanta office of Hardesty LLC and serves as CFO of The Ritchie Company. Prior to Hardesty, Roger was the CFO of Dynamic Aviation Group, Inc., a family-owned aerospace and defense contractor providing mission-modified aircraft, crews, and maintenance services to government and commercial organizations, CFO of the National Linen Service division of NSI, Controller of Allied Automotive Group, and VP-Finance for Simmons Company. Roger began his career with Price Waterhouse & Co, and is a CPA and CGMA. He has over 25 years of financial executive leadership in both public and privately-held manufacturing, service, and distribution companies of $50 million to $1 billion revenue where he made significant contributions to the success of the companies in executive leadership in roles that focused on private equity firm transactions, start-ups, corporate restructurings, mergers/acquisitions, aggressive growth phases, and successfully leading companies through challenging economic conditions. Roger holds a BS, Commerce and Business Administration from the University of Alabama.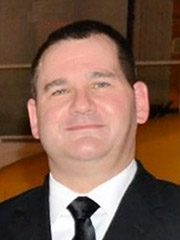 MARTY ROGERS – SECRETARY
Marty Rogers started his aviation career in northern Canada and joined Air Serv International in 1991 and served in various capacities with Air Serv over two decades including Director of Maintenance, Kenya, Kuwait/Iraq, Mozambique, as Maintenance Manager in South Africa, Uganda/Rwanda, and Guinea and as Director of Technical Services in Warrenton, Virginia. After obtaining an MBA from the University of Otago, New Zealand in 2007 he returned to Canada and currently holds a position as a Senior Manager in a specialty aviation company based in Calgary Alberta.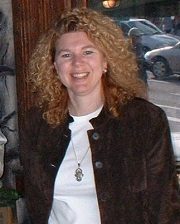 SUSAN MACGREGOR – DIRECTOR
Susan MacGregor joined Air Serv in 1997 and served in many capacities ranging from Finance Manager to VP of Support Services. During her Air Serv tenure, Susan participated in the opening of Air Serv Limited in Uganda as well as the startup of programs in the Congo Basin, Jordan, Indonesia, and Chad. Susan has worked as a humanitarian consultant for World Vision, the Canadian Red Cross, Pearson Peacekeeping Centre, and the US Air Force. She is currently the Coordinator and a Professor in the graduate program in International Development at Humber College in Toronto, Canada. She holds an MBA, a Masters in Disaster and Emergency Management, and is a Doctoral candidate in higher education.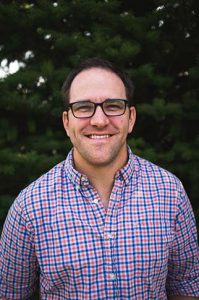 MICHAEL CHAPMAN – DIRECTOR
Michael Chapman currently serves as Senior Director of Global Programs at Medical Teams International, a humanitarian health organization based in Portland, Oregon. His position oversees ongoing work in protracted crises across six countries (Uganda, Tanzania, Lebanon, Bangladesh, Colombia, and Guatemala). All Medical Teams International programs have a large focus on providing healthcare to refugees and disaster-affected communities. Michael has served in a number of roles within Medical Teams International since 2016. Prior to joining Medical Teams in July 2016, he was Country Representative for Guatemala and El Salvador for Mennonite Central Committee overseeing development and disaster response programs. Michael holds an MBA in International Economic Development from Eastern University and a Bachelor's Degree from George Fox University.