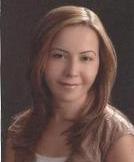 20 Mar

Amman-Baghdad April 2008: A story that touches the heart

By Reem Kloub

The 20th of March 2008 was a day I will never forget. I started out thinking that it would be a normal day, escorting the operations team at the airport during their preparation for the flight from Jordan to Iraq. However, as soon as I saw our passenger, I realized immediately that it was not going to be a normal day. You see, the passenger's case was not a regular matter and reading below, you will see why:

The passenger who approaches us by ambulance is Mr. Hashem Mahdi, a 77-year-old Iraqi man who suffers from cancer. As all doctors have confirmed that he has just a few days left to live, his only wish is to die and be buried in his home town Baghdad.

Mr. Mahdi left Baghdad a year ago to go and get treated in Jordan, so he could be with his sons during his treatment process. The two sons themselves had had to leave their country because they worked for an international organization, which caused them to be threatened with their lives if they stayed in Iraq. The sons left everything behind – their house, family, and friends – and carried only their memories all the way to Jordan, where their father came to stay with them.

Air Serv International is dedicated to working hand-in-hand as one team to complete this challenging humanitarian mission in helping Iraq in its crisis, bringing back hope to the hearts of the suffering victims. Today Air Serv carries a greater message in making the wish of Mr. Mahdi come true: I see his family dropping him at the Amman airport, hugging him, tears drifting, knowing that this is the last goodbye.

My heartbeats come faster; my breath has almost stopped as I watch the scene and see them letting their father go, knowing that the only thing waiting for him on the other side is death, sensing that the brutal war has stolen these special moments of staying with their father until the last minute, telling him their last goodbye. I realize deep inside my heart that this moment will never be forgotten— not by them, and not by me.

I escort Mr. Mahdi while he is carried on a stretcher to board the plane. He looks back and waives his last goodbye to the family with a happy smile on his face: he is going back to his home. I have no words to describe Mr. Mahdi other than "Hero". He is a hero to face death with such a happy smile, while lots of people nowadays get upset from situations such as getting stuck in traffic jams, having a flat tire or so.

A day after his arrival in Baghdad, Mr. Mahdi sadly passes away. I do believe that his feeling of getting back home breaks the chain of his wishes and sets his soul free. Writing this story is the least I can do to express my respect and admiration for Mr. Mahdi. " May GOD bless his soul and let him rest in peace."

My words of admiration and respect go to all the heroes in Iraq that are facing the sadistic circumstances caused by war. These heroes do so with a nice big smile, a smile that is filled with hope of having a better future.

This story is also to express my sincere gratitude and honor to be a team member of Air Serv International, carrying this honorable mission to make the wishes of desperate people come true.

——————————————————————————–

Ms. Reem Kloub was Air Serv International's administrator in the Iraq Program. She was based in Amman, Jordan and a valued member of our Iraq team. We thank her for writing Mr. Mahdi's story. It brings home to us a greater understanding of our mission and an even greater understanding of our reason for being.