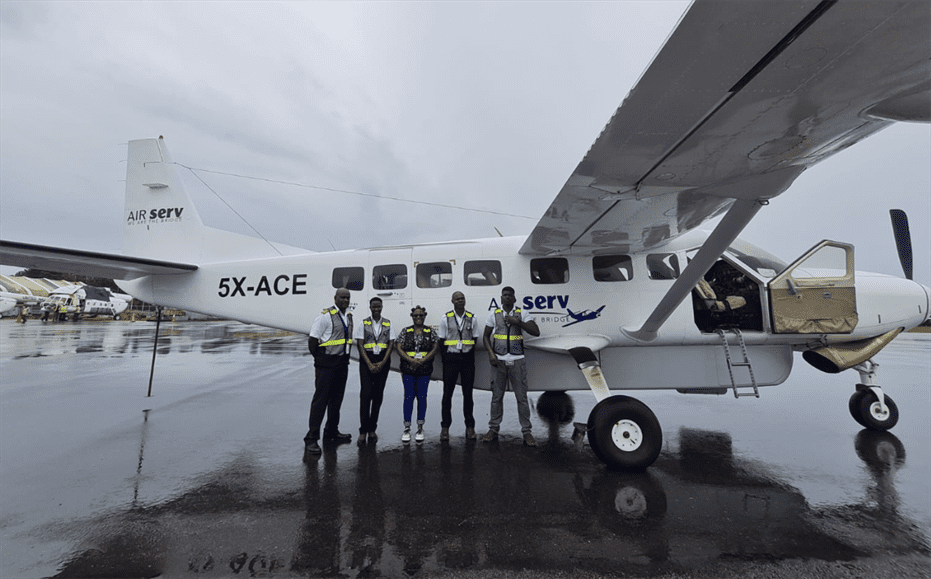 12 Sep

Air Serv Increases Humanitarian Air Support in South Sudan With Second Aircraft

Juba, South Sudan. A second Air Serv aircraft has landed in Juba, South Sudan. The Cessna Grand Caravan joins, and marks the expansion of, an ongoing program led by the aviation nonprofit in providing a regional airbridge for humanitarian agencies responding to the worsening refugee crisis.


Air Serv's Humanitarian Mission in South Sudan
In 2021, Air Serv launched an independent humanitarian air service program in response to the limited options available to agencies conducting humanitarian operations in the area. With South Sudan's extreme rainy seasons and deficient ground infrastructure, the ability to safely and efficiently move cargo and personnel by road was already minimal and has been further diminished by civil unrest. Despite this fact, humanitarian response field teams rarely have sufficient transportation budgets that enable them to deliver the goods and services so needed by the populations they serve. Through a combination of grants, donor funding, and local partnerships, Air Serv has successfully implemented flight services which are currently used by approximately fifty local and international nongovernmental organizations.

Challenges of Humanitarian Operations in South Sudan:
Since operations commenced, demand for service has steadily increased. In spring of this year, Air Serv deployed additional crew to Juba in order to support daily flights transporting aid workers and moving humanitarian cargo. Flight frequency requests increased exponentially following the violent events and civil war which broke out in the capital city of Khartoum in April. The conflict, which quickly spread to the Darfur region, has resulted in millions of internally displaced people and refugees who have escaped to neighboring countries. Thousands of those who fled to South Sudan are now stranded at border camps with little to no resources. Air Serv has been conducting relief flights to and from transit centers in Renk, Malakal, and Paloich, transporting both cargo and passengers.

Air Serv's Response and Expansion
"There was no question about the need for additional support in South Sudan," says Henk Boneschans, Air Serv's Managing Director in Africa. "There is a significant humanitarian crisis there and while South Sudan presents a challenging operating environment, our dedicated crew and support staff are highly experienced and adept at working under such demanding conditions. Serving the humanitarian community is at the core of our mission, and it's what we excel at."

The Juba program is the organization's first independently-funded operation in nearly fifteen years, and offers a combination of both scheduled services and ad hoc charters to best serve humanitarian partners. In addition to this program, Air Serv is proud to be an implementing partner for the United Nations Humanitarian Air Service in eastern Africa. The organization has also established a formal on-the-job training program for aviation professionals at its facilities in Entebbe, Uganda, an endeavor further supported by the acquisition of a Redbird Cessna Caravan G1000 flight simulator in 2022.

Founded in 1984 as a US-based nonprofit, Air Serv was developed for the purpose of providing air transportation to humanitarian agencies operating in hard to reach areas. In 1997, a permanent operations base was established at Entebbe Airport, strategically positioned to support Air Serv's extensive programs in Africa as well as the expansion of services offered including aircraft maintenance, freight forwarding, and consulting. The organization has ultimately become a recognized and well-respected leader in aviation throughout the region, and has developed a reputation for adhering to the highest of standards in performance, safety, and personnel. For more information or to support these programs, please visit www.airserv.org. For agencies inquiring about schedules and services, please contact info@airserv.org.