Are you passionate about humanitarian aviation? Are you looking for an opportunity to give back? There are number of ways you can participate in Air Serv's mission:
Air Serv International seeks highly qualified, energetic and dedicated professionals to work in the field of humanitarian aviation including rapid response, emergency relief, medical and security evacuations and long-term development assistance. Jobs may be based at the Headquarters in Warrenton, Virginia or internationally out of the program field offices.
Volunteer
NOTE: This form is for short-term volunteer ground positions ONLY. Air Serv International does not offer volunteer positions for Pilots or Engineers/Mechanics. Please use the links below for Pilot and Engineer/Mechanic applications. Résumés for Pilot and Engineer/Mechanic positions sent using this form will not be considered.

Occasionally, Air Serv has openings for short term volunteers. Are you a photographer? A graphic designer? An accountant? A logistician? An administrator? Do you have a skill set you would like to contribute? Send us your information including your name, contact information, résumé, and a short statement about how you hope to be involved with the Air Serv mission. We will keep your information on file and contact you should a matching opportunity arise!
Become an Air Serv International Ambassador
One person truly can make a difference. Do you have a social media page? Do you have friends? Family? Neighbors? Then you have a voice! You can help spread the word about Air Serv's work providing last-mile air support to those organizations working in the world's most dangerous and hardest to reach places. So many people want to send help to the world's most vulnerable, but they are not aware of the logistics involved in helping that aid reach its destination. By sharing our stories and spreading our news, you can help your community to understand how critical the air support we provide is to these life-saving missions and advocate for a good cause.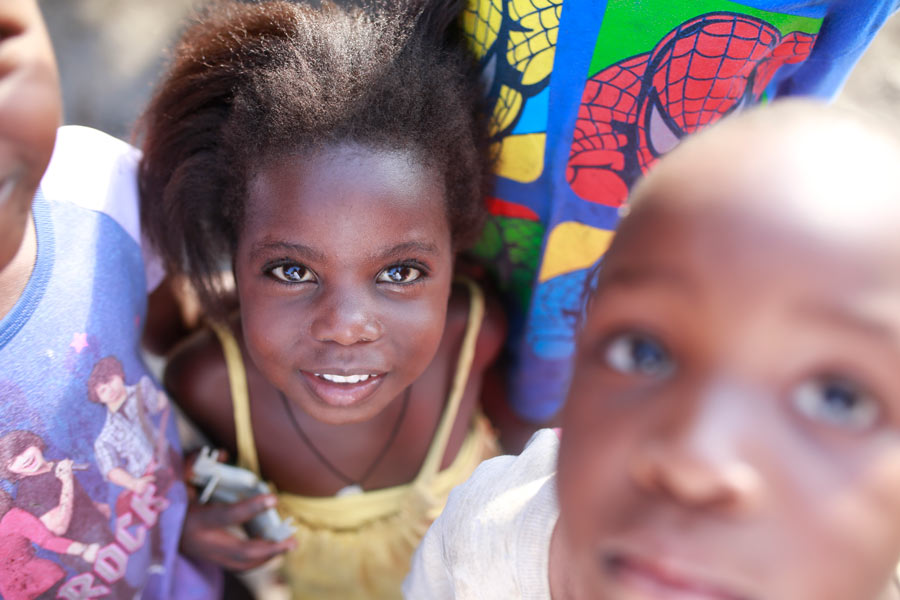 Become a Fundraiser
Is your school, company, or neighborhood looking to partner with Air Serv, or are you looking for a way to support Air Serv as an individual? Bake sales, car washes, film screenings, auctions, and charity balls are great fundraising tools. Benefit a good cause by donating your proceeds to Air Serv International's general or dedicated funds. The power of a community is a strong force. Bring yours together by working toward a common cause in support of Air Serv International! Please contact us directly if you have an idea for how you would like to contribute at dpayant@airserv.org.
You shop, Amazon gives to Air Serv International. Visit AmazonSmile, designate Air Serv International as your charity of choice, and Amazon will donate a percentage of the sales you generate to the organization every time you shop using your Amazon Smile account. It's that simple!
Air Serv is hiring!
Job Title: Director Flight Operations, Air Serv Limited (ASL)
Location: Entebbe, Uganda
Responsible for: Fulfillment of all duties stipulated by ASL's UCAA AOC and ASL's Operations Manual
Reports to: General Manager Operations
Relates to: Safety Manager, Quality Assurance Manager, Director of Maintenance, Chief Pilot, Civil Aviation Authority, and Accountable Manager
Qualifications:
The Director of Operations (DO) shall be a qualified company pilot, with extensive experience in the field. Will be the senior executive authorized to exercise operational control. Must be knowledgeable of all company manuals dealing with aircraft operations and security. Required to know the Operations Manual, CAA Regulations, SOPs and other information pertinent to their duties. While they may delegate some of the following functions to other personnel as appropriate, the DO retains ultimate responsibility.
Specific Duties:
1. Formulates plans and policies for Flight Operations
2. Assures that all Flight Operations follow company flight operations policies
3. Ensures compliance with safety and technical standards
4. Coordinates all Flight Operation aspects efficiently
5. Through the Chief Pilot, directs all training activities for flight crew members in accordance with operations policies
6. Ensures that crew standards are observed and maintained
7. Coordinates interviews, evaluations, and placement of flight related field staff, as well as recommend recruitment needs
8. Directs the company's day to day flight operations
9. Senior executive authorized to exercise operational control of all aircraft in the ASL fleet
10. Other duties as occasions warrant and as assigned
Candidate Profile:
Expertise and Experience:
– 4 years management experience
– 3 years PIC in a commercial air transport operation
– Licensed ATP
– Qualified pilot per regulating Authority and Company Operations
Manual requirements
– Knowledgeable in CAA and other applicable regulations
Solid computer proficiency (Microsoft Office Suite & Dropbox)
Written and verbal communications skills in English. French and Kiswahili, an additional asset
Outgoing, personable, PR-oriented, able to represent the company's interests well with clients and regulators
Self-driven and motivated, problem solver
Demonstrated team player
Other Particulars:
Compensation negotiable based upon experience and skills (workman's compensation, and medical insurance included)
Based in Entebbe, Uganda with expected field visits to bases of aircraft deployment (currently throughout Africa)
Initial two year, renewable contract
Submit cover letter and CV to Human Resource at hr@airserv.co.ug by May 16th 2018.
Pilot and Engineer Candidate Pool
For Pilots: Please submit your cover letter and

résumé

via email to Cindy Silong, Director of Operations.
For Engineers (Mechanics): Please submit your cover letter and

résumé

to Paul Muketo, Director of Maintenance
Minimum Pilot Qualifications:

Single-engine Pilot in Command
– A valid and current Commercial Pilot License issued by the State of registry of the aircraft
– Instrument rating single-engine land
– 1200 (1500 for turbine-powered aircraft C208B or similar) hours flight time as PIC
– Successful completion of Air Serv Limited company standardization course
– Complete proficiency check before commencing initial operations
– 50 hours in make and model as PIC from the left seat, and a type check
First Officer
– Commercial Pilot certificate
– Airplane multi-engine land and instrument ratings. (Single-engine land only for C208)
– Minimum 400 hours total time
– Make/model checkout
Multi-engine Pilot in Command
– Commercial Pilot certificate
– Airplane multi-engine land and instrument ratings
– 1800 hours total PIC time
– 500 hours multi-engine PIC
– 50 hours in make and model as PIC from the left seat, and a type check
Air Serv International is an Affirmative Action/Equal Employment Opportunity (EEO) employer and does not discriminate in employment, opportunities or benefits on the basis of race, color, gender, age, nationality, national origin, religion, or disability.