Since 1984, Air Serv International, a US-based 501(c)(3) not-for-profit corporation, has provided "last mile" air transportation in support of humanitarian programs and disaster relief operations worldwide.
All Air Serv flight and aircraft maintenance operations are performed by the organization's wholly owned Ugandan subsidiary, Air Serv Limited (ASL). With a maintenance and flight operations base at Entebbe International Airport, ASL currently operates a fleet of seven Cessna Caravans. In addition to humanitarian flying, ASL offers general commercial air charter, aircraft maintenance, and facility services.
With the amazing effort of the Air Serv team and all our donors, here are some recent milestones we have reached.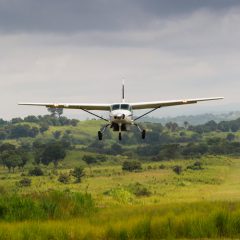 48721
Miles Flown December 2017
588052
Total Miles Flown 2017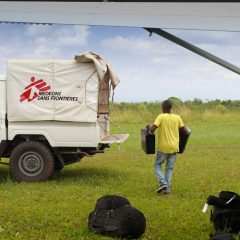 77346
Cargo Carried (in pounds) December 2017
839673
Total Cargo Carried 2017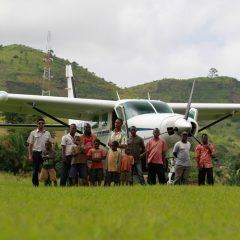 1687
Passengers Transported December 2017
21039
Total Passengers Transported 2017
Programs
Over the years, Air Serv has provided air transport services for a wide variety of government agencies and NGOs in a wide variety of challenging operating environments around the world.
View Programs
Get Involved
Are you passionate about humanitarian aviation? Are you looking for an opportunity to give back? There are number of ways you can participate in Air Serv's mission:
Donate
Air Serv International is a 501(c)(3) non-profit organization. We rely upon contributions to keep our planes in the air.