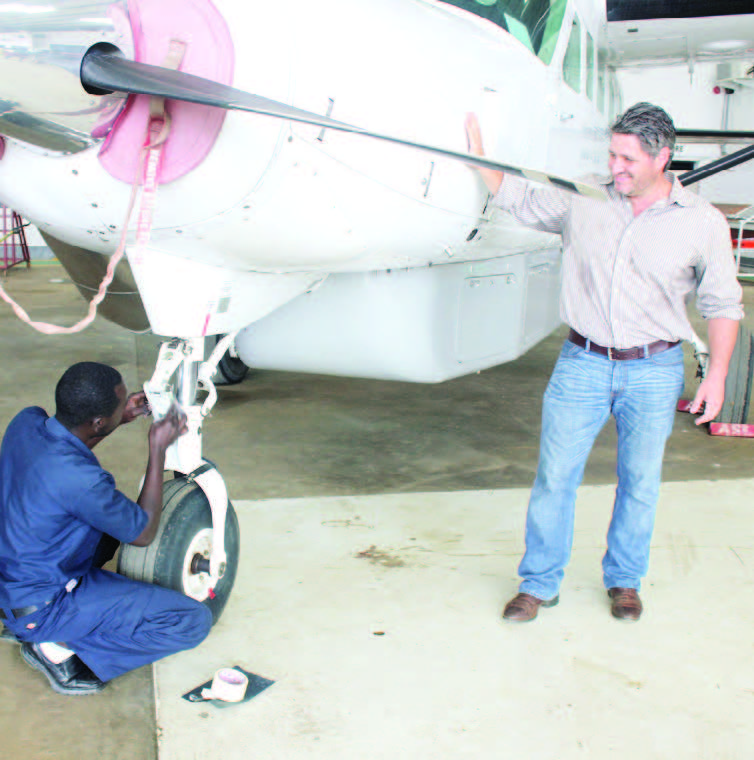 11 Apr

Air Serv flys highest – Air Serv extending a humanitarian hand to the region…

By Titus Kakembo
Air Serv Limited is a signifi cant player in the Uganda's commercial aviation industry, specializing in "last mile" air transportation in support of humanitarian programs in East and Central Africa.

Air Serv Limited was established in 1995 to serve as a strategically located logistics and maintenance base for its U.S.-based not-for-profi t humanitarian aviation owner, Air Serv International. Over the past two decades, Air Serv Limited has grown into one of the premiere air charter providers in East Africa with one of the region's best aviation safety records. Currently Air Serv's fl eet of six, twelve passenger Cessna Caravans support humanitarian programs in four eastern DRC locations – Bunia, Bukavu, Lubumbashi and, most recently, Kalemie.

Click Here to get Adobe Acrobat Reader to view PDF Documents in this page.