18 Oct

ISTAT Awards Third Consecutive Annual Grant to Air Serv International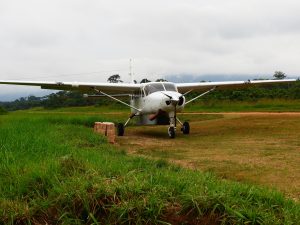 Warrenton, VA. The International Society of Transport Aircraft Trading (ISTAT) Foundation announced this week that for the third consecutive year, Air Serv International has been named one of ten charities to benefit from their 2017 Humanitarian Aid Program. The program was designed to support aviation organizations committed to providing humanitarian assistance to those in need through air transport.
"Air Serv feels privileged to have developed a long-standing relationship with the ISTAT Foundation," says Air Serv CEO Stu Willcuts. "It is with support such as this generous grant, that we are able to continue in our efforts serving the humanitarian community. We are immensely grateful to ISTAT for their commitment to supporting humanitarian aviation."
The $9000 grant has been awarded at a critical time, as Air Serv positions itself for growth. Current plans include growing and diversifying the Air Serv fleet to increase response capabilities, as well widening the scope of services offered to humanitarian partners and clients.
The ISTAT Foundation was founded in 1994 to support individuals and institutions dedicated to promoting the advancement of aviation and humanitarianism. To date, the Foundation has awarded nearly $5 million to over 370 students and 59 nonprofit organizations.
Air Serv International operates a fleet of six Cessna Caravans, providing "last mile" air transportation in support of humanitarian programs in the Democratic Republic of the Congo and the Republic of Chad. With an operations base located in Entebbe, Uganda, Air Serv also provides commercial air charter, facility, and aircraft maintenance services. For more information, please see www.airserv.org.