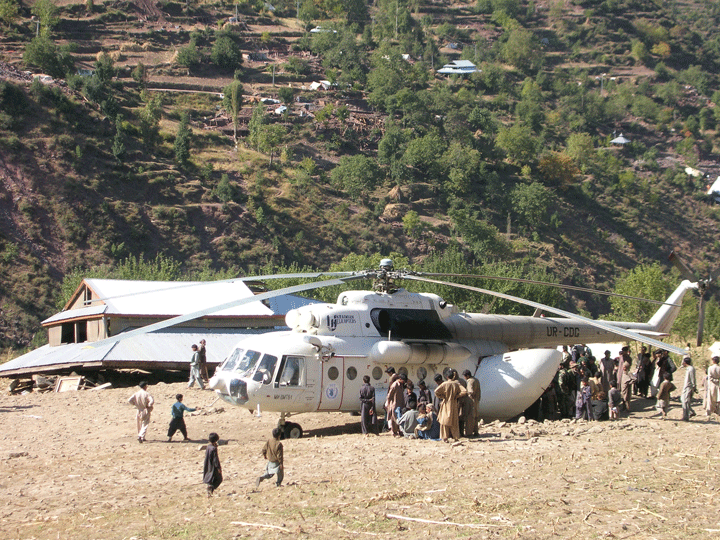 05 Oct

Air Cargo Lifts Pakistan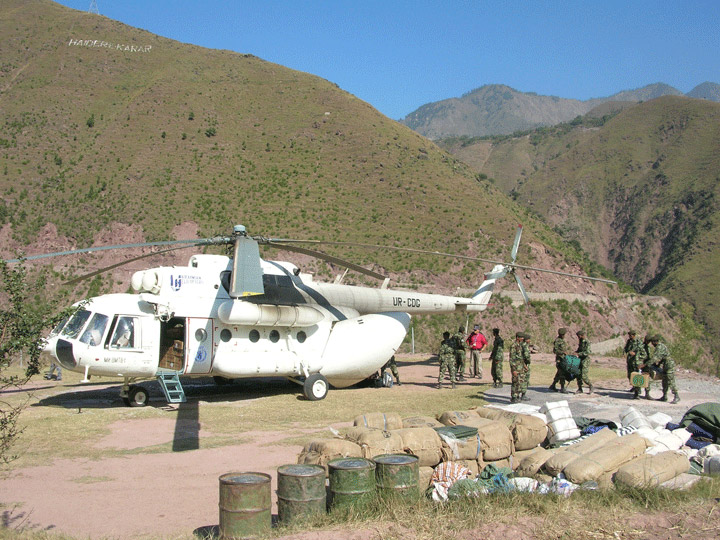 An indication of what a great business the air cargo industry is today, filled with extraordinary people, can be seen in the several stories we have featured lately of air cargo relief flights to various stricken parts of the world .
Elsewhere special shipment stories are as old as air cargo reportage.
We have been thinking about extraordinary shipment stories because this week our mailbox has been filled up with seasonal "puff stories" from UPS and DHL, as both integrators are moving Beaujolais wine from France to destinations worldwide for the coming holidays.
But air cargo is doing some serious life saving work in parts of the world right now, so with a toast to the wine shipments, here are a couple of profiles in courage that celebrate all of us.
Right now in Pakistan and throughout a region where winter is fast approaching, people are in terrible ongoing danger from devastating earthquakes.
Air cargo has taken on a critical leading role moving relief supplies to people who are really on the edge.
The 7.6 earthquake struck Pakistan, India and Afghanistan on Oct. 8, 2005, at 8:50 a.m. local time.
Epicenter of the earthquake was located near Muzaffarabad, the capital of Pakistani-administered Kashmir, and approximately 60 miles northeast of Islamabad.
In London Air Charter Service (ACS) answered an urgent call from the UN to source helicopters for the relief effort.
The company with offices in New York, London and Moscow offers air cargo charters alright, but ACS also has gained a reputation for inventive hands on services, specializing in urgent, oversized and humanitarian flights.
Air Charter's Paul Bennett who serves as senior charter analyst answered the UN call by securing two MI-8-MTV helicopters that were promptly ferried to Pakistan for the project.
Walsh and Smith set up accommodation and logistics for the flight crews, attended briefings with UNHAS and UNJLC and met with Pakistani Air Force officials to coordinate the helicopter flight procedures.Two Air Charter Service staff, Mike Walsh, pictured extreme right in photo above and Stuart Smith, were deployed to Islamabad to manage operational procedures, after being issued with 90-day emergency visas to allow them to work and move freely through the region.
They also facilitated in getting the aircraft passed in the pre-flight inspections and were successful in getting them airborne within 24hrs of arrival in Pakistan.
Since the operation began, the helicopters have been in overdrive carrying relief personal and cargo as well as injured refugees to hospitals from the affected areas.
Delivery of humanitarian assistance is complicated by the mountainous area, cold weather and damaged or collapsed infrastructure.
"The task we face is far more complex and operationally challenging than first thought.
"In many respects its worse than the Tsunami.
"The terrain and sheer size is equivalent to Norway being flattened."
Air Serv International, a Warrenton, Virginia-based nonprofit humanitarian organization that uses aircraft to fly relief workers and supplies saying
"We fly where other air carriers cannot—or will not—fly," has dispatched two helipcopters that arrived in Islamabad yesterday November 3.
Working with Medecines sans Frontieres (Doctors Without Borders) Holland, Air Serv is using its AS-350 helicopters to fly medical teams to relief camps and isolated villages, and is providing medevac flights to victims in need of more intensive care.      Helicopters will also be used to sling-load medical supplies into the mountainous regions.
UN initially thought that in Pakistan it would need to feed about one million people for a year, but after reassessing the situation, a figure of 2,4 million people is more likely.
"It is a race against time with the winter approaching and there is only a small window of opportunity to get supplies through."
Contact: Air Charter Brokers.  www.aircharter.co.uk.  www.airserv.org. Send money to help: www.ifrc.org.
(Geoffrey Arend)